Monthly Archives:
October 2015
In the unfortunate case that you have lost data, whether it be from a damaged hard drive or an accidental deletion, you have plenty of options. There are some DIY trouble-shooting type things you can try (but definitely do your research!), but most of the time it's a better idea to put the fate of your important information into professional hands.
That said, how do you go about choosing the right company? Many consumers work off of referrals or reviews, but there is definitely a huge portion of the population that's going to be out for the best price. This is understandable, but there are some important factors to keep in mind when you're considering skimping on getting your records back.
1) Data recovery is a little like surgery; if you or a loved one needed an important operation, would you immediately choose the least expensive doctor?  Yes, data recovery is generally not a life-or-death matter, but in this unforgiving, Yelp-dominated world, the fate of your business could easily hinge on whether or not your data is retrieved quickly and in its entirety. Basically, it makes sense to consider data recovery an investment in your future.
2) Low-cost data recovery companies are known to use "bait and switch" tactics. If their price seems uncannily low, be sure to remember that they are not committed to charging you the quote they may have given you. Consider asking them what their policy is in the event that your damage is (big surprise) more serious than they originally predicted. The last thing you want is to have your hard drive returned to you along with a bill 2 to 3 times higher than you expected.
Prices can also be misrepresented through the addition of hidden charges. Make sure to ask if you are being charged for parts, additional hourly labor, evaluation fees, and basically anything else that might be added to the price the company is offering. It's generally good to ask over email so you can have their answer in writing.
3) Low-cost data recovery companies are known to take short cuts. One way these places cut costs for customers is by taking in huge inputs of hard drives and reserving their efforts for the cheapest and easiest fixes. If the information on your hard drive is recoverable but requires replacing expensive parts or using specialized tools/techniques, it may be more cost-effective for these companies to tell you that your data isn't recoverable and that you might as well throw out your hard drive. A higher-end company (with higher-end prices) is more likely to have the time, resources and skills to recover as much data from as many customers as possible.
4) Any data recovery price tag less than $350 is a red flag if you have a physically damaged drive.  Physical damage involves a lot of time, expertise, equipment and generally necessitates purchasing expensive, difficult-to-find parts. If the data recovery specialists inform you that you have a simple software problem and offer you a cheaper price, they may just be a competitive company. If you need parts replaced or adjusted and they offer you quote under $350, something's up and you should definitely ask about additional fees and company policy in regards to misquoting.
5) Avoid "cheap" companies that charge you just to look at your drive. A lot of their revenue may come solely from diagnostics and easy fixes- they probably turn away anyone with an expensive or time-consuming problem.
In closing, the stress of data loss and making huge unexpected expenditures generally go hand-in-hand. This is an unfortunate truth, but there is a light at the end of the tunnel; if you find a company that puts its profit and reputation on the line for its customers, a company that offers free diagnostics, a company that only charges if data is recovered… go with them. It's worth it for the peace of mind that comes with getting back on track.
Today, IT law (Information Technology Law) confused with many aspects and although there are some overlapping issues where the law consists of case law, regulations as well as statutes which govern the dissemination of software and digitized information. Legal aspects of computing are mainly based on overlapping areas of computing and law. The Internet law is also known as Cyberlaw that encapsulates all the legal issues and they are related to the Internet use. The Cyberlaw is less distinct rather than contract law or intellectual property and the domain covering different areas of regulations and law. Some of the leading topics in Internet Law include jurisdiction, freedom of expression, privacy usage and internet access. The computer law tends to narrate all the issues, including the copyright aspects and Internet Law of Software and computer technology. Meanwhile, there are many intellectual property are there in general and they are special rules, schemes, circumventions, copyright protections for the media and many more. The software patents area is controversial and its evolving is many countries. However, the related topics of license agreements, software licenses, open-source licenses, free software can involve in the professional liability, product liability, warranties, trade secrets, intellectual property, industrial developers and contract law.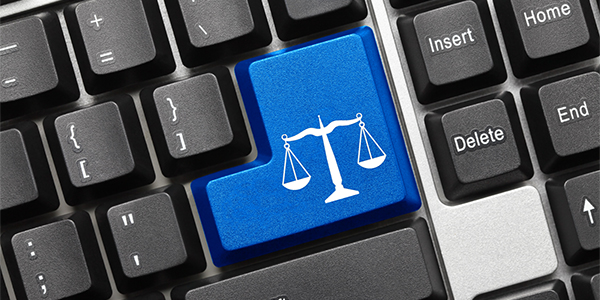 Jurisdiction:
In most of the countries the areas of communication industries and computing are regulated, further they often strictly maintained by the government bodies. Legal aspects of computing were broader and it covers mainly the electronic commerce and information security aspects.  In the computer networks, certain rules are taken on the spamming, data privacy and unauthorized access and also they have the limits on usage of equipments and encryption where they helps to defect the schemes of copy protection. Moreover, the export of software and hardware is also prevented by the computing. In addition, the laws are governing trade on advertising, consumer protection, taxation and Internet. Furthermore, the Internet law provide versus freedom on rules, expression, public access to receiving the government information's and individual access. In certain, computer communications, circumstances as well as jurisdictions used in establishing the contracts and in collecting the evidence. With the computing, new methods of surveillance as well as tapping were made this possible for the computers to widely differing from the regulations. Today, technology of Computerized Voting was introduced this from internet to pooling and mobile-phone voting. Jurisdiction is important aspects of the sovereignty state and it's known for legislative, administrative competence and judicial aspects, although, jurisdiction is coextensive. The laws of Cyberlaw have the impact on extraterritorial that extending the sovereign and jurisdiction beyond the territorial limits. Particularly, there is not international jurisdictional and uniform law of applications. The Cyberlaw lies to treat the different aspects. Most of the people have addressed the Cyberlaw and they stated that Internet law, having real conflicts to identify the address. The Internet makes the jurisdictional and geographical boundaries as very clear, but the users remain only in the physical jurisdictions and they are subject to the presence and independent of the law.